Environmental values
Protecting the environment is a very important issue to our team members, and their engagement helps inform how we address their concerns.
WHY IT MATTERS
tag
GRI 103
People are more engaged at work when their value system aligns with their job. Job satisfaction is determined more by how our values align with our work environment than by any other factor. Team members and organizations that share values share a bigger purpose. This match is critical to creating a long-lasting, successful and motivating place to work.
WHAT WE ARE DOING
At Bell, we survey our team members on a regular basis to better understand their values across a broad range of topics. More recently, we have sought feedback on their expectations and perceptions related to Bell's environmental initiatives and performance. We have responded with improved waste reduction programs, communications and low-carbon pension investment options. We will continue to seek to align our initiatives with the feedback we receive.
Connecting with team members' environmental values
At Bell, waste sorting centres for recycling and composting are available to most team members in support of their engagement in waste reduction at work. There are electric car charging stations at Bell's largest offices to support team members' desire to participate in the electrification of transport. We offer bike sharing programs at some of our larger locations to support team members' engagement in healthy physical activity during breaks. We also team up with community-supported agricultural initiatives so that team members can access local fresh produce and products.
We use our intranet to promote green behaviours, including tips on how to reduce waste and greenhouse gas emissions on the job. Several times throughout the year, we publish articles about efficient commuting, saving energy at work and properly sorting waste.
To respond to team members' desire to engage on climate change, in 2021 we introduced a low-carbon investment option in both our Defined Contribution (DC) pension plan and the Group Retirement Savings Plan (Group RSP). Team members enrolled in these plans are now able to invest for their retirement in the Low Carbon Global Equity Index Fund, which invests in companies in the MSCI ACWI Low Carbon Target Index. The fund aims to minimize carbon exposure by overweighting companies with lower carbon emissions. In addition, in 2021 we adopted a new Responsible Investing policy for our pension plans. For more information see the Sustainable Financing section report on our website.
Employee-led green initiatives include observing Earth Hour and organizing national Earth Day celebrations. For Earth Hour, team members across Canada turn out the lights in buildings and turn off their computers at the designated time. In past years, for Earth Day we supported the efforts of team members who organized presentations by local groups, including Équiterre, Electrobac, Lufa Farms and others. In recent years, team members have organized annual electric car demonstration days and invited car and charging-station companies for test drives and information sessions. Participants have included Addénergie, Flo, Équiterre, Auto Prix and Bell team members with electric cars who were willing to take people on test drives. During the COVID-19 pandemic, this kind of in-person collaboration with local organizations was not possible. We plan to re-engage with these organizations as soon as global health precautions permit.

In the meantime, in 2021, we helped employees remain engaged with their colleagues on environmental concerns by maintaining our informal green collaboration space on the SAP Jam platform. Participants can share events, tips, ideas and stories related to the environment.
These and other environmental initiatives have earned Bell a place on the list of Canada's Greenest Employers for five consecutive years.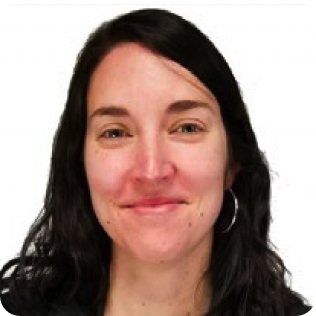 "Bell is a great company that has the opportunity and the will to do its part, but every action counts. We all need to be part of the changes."
Martine Dion-Lefebvre, Producer, RDS, Montréal, Québec
The environment is at the heart of Martine's interests, and she contributes to reducing her consumption both at home and at the daycare centre attended by her children, but she also wanted to do her part at work. In order to make employees aware of various environmental issues and encourage them to reduce their consumption of disposable cups and other single-use materials, Martine took the initiative of sending messages in the form of "press releases" to her colleagues, sharing articles and tips that could help them reduce waste. Following the success of these communications, a Zero Waste Fair was organized as part of Earth Day, the Bell Media Green Team was founded, and other impactful initiatives were born.
Despite the pandemic, Bell Media's green team has adapted and continues to send communications to continue raising employee awareness of the environmental cause.