Employee wellbeing
3
8
At Bell, we believe taking care of the wellbeing of our team members is essential to their personal success and to our organization's ongoing progress. Accordingly, we continue to develop and implement world-leading mental health practices in the workplace and broaden our approach to emphasize total health support.
WHY IT MATTERS
tag
GRI 103
At Bell, we believe that taking care of the mental health of our team members is essential to their personal success and to our organization's ongoing progress.
WHAT WE ARE DOING
We continue to develop, implement and share world-leading mental health practices in the workplace, and to broaden our approach to emphasize total-health support. We educate team members through our best-in-class training programs and campaigns, support them through an extensive range of mental health services and supports and adapt workplace policies and practices to foster a psychologically safe workplace. Our commitment is stated in our Mental health policy and reinforced in the Bell Code of business conduct, which is reviewed annually by all team members.
Mental health in the workplace
We also maintain a strong governance practice to continuously assess and adapt to evolving employee needs and industry standards, and to monitor program outcomes. Since 2010, over 90 KPIs have been measured quarterly and assessed for trends and program insights to closely monitor the psychological health of our workplace. Collecting qualitative and quantitative data is crucial to ensuring that we are heading in the right direction and making any required adjustments to our mental health programs.
Support and services
At Bell, we are committed to supporting our team members through innovative services and offerings, including our Employee and Family Assistance Program (EFAP), psychological care benefits, virtual telemedicine, online cognitive behavioural therapy and a variety of total-health resources – including online fitness programs – in order to meet their individual and evolving needs. In 2022, we are taking our success to the next level, as we will provide unlimited mental health coverage for all team members and their families covered under our benefits programs.
Awareness, tools and communication
The Bell Let's Talk website and our dedicated intranet for mental health and wellness provide easily accessible, centralized tools and resources for team members to learn, participate and stay informed. In 2021, team members accessed our mental health and wellness intranet more than 25,000 times, taking advantage of our comprehensive mental health and total-health resources, including videos, training and more. Weekly mental health articles, including information on resources and practical tips, are also published and distributed to all team members via a corporate newsletter. To learn more about the Bell Let's Talk program, see the Community and Societysection of our Website.
To support continuous education around mental health in the workplace, we developed tools in partnership with subject matter experts to help leaders and employees address mental health concerns in the workplace, including thoughts of suicide. Since 2010, we annually host multiple mental health awareness and anti-stigma campaigns. In 2021 alone, 27, 212 team members participated, with an impressive 91% total satisfaction score.
Training
We continue to expand our mental health training with targeted efforts to reach all leaders and team members, including union representatives and Health and Safety Committee members.
Our leadership team is the cornerstone of culture change and support. Accordingly, all leaders are required to complete the first two modules of the Workplace Mental Health LeadershipTM training, certified by Queen's University. We also place emphasis on completing the voluntary module 3, which provides leaders with a deeper understanding of the National Standard for Psychological Health and Safety in the Workplace.
In 2021, in order to enhance the virtual mental health leadership training experience, we partnered with LifeWorks to develop Learning Labs, allowing participants to apply the skills they are learning in a practice environment. Participants are divided into small groups and work through various case studies. The intent is to make webinar sessions as effective and engaging as a face-to-face experience, and prepare for real-life situations in the workplace.
In 2021, we continued to promote our online Building Blocks for Positive Mental Health training, offered to all team members and Bell subsidiaries. This program includes strategies for building resiliency and improving overall mental health. It also includes practical tips for enhancing self-awareness and boosting emotional intelligence, as well as tips on caring for others who are facing mental health challenges.
Additionally in 2021, we launched the Executive Resiliency training program to help leaders stay balanced and focused, and manage through uncertain and stressful times. More than half of our executives participated, with overwhelmingly positive feedback. We are now developing a broader program for other leaders to be launched in 2022.
Target: 90% of people leaders to complete base training on mental health
Sharing best practices across corporate Canada
8
Bell continues to support the National Standard for Psychological Health and Safety in the Workplace and promote its adoption across corporate Canada. Since implementing the standard, we have shared best practices across hundreds of organizations through tailored presentations, conferences, benchmarking exercises and various advisory committees, in an effort to provide encouragement and guidance to others on how to adopt healthier frameworks in their own workplaces.
We also worked with our EFAP provider and Queen's University to develop our Workplace Mental Health Leadership™ program, the world's first university-certified workplace mental health training program. In addition to being adopted internally, it has been made available to other Canadian organizations, with significant adoption nationwide. Since its inception, more than 924 companies have participated in this program, which leads to a certificate from Queen's University. The Building Blocks for Positive Mental Health online training program has also been made available externally, and over 8,747 team members have completed the training through LifeWorks.
To learn more about our mental health in the workplace initiatives, visit the Mental health in the workplace information sheet on our website.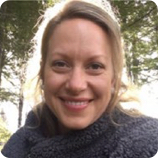 "Today I'm part of something bigger than myself. I'm part of a time of change and wellness for myself and others."
Jessica Bower, Senior Specialist, Information Security, Halifax, Nova Scotia
Like most people, Jessica didn't expect mental illness to deeply affect her life. But having been diagnosed with bipolar disorder, she learned how debilitating mental illness can be to one's self-confidence and sense of purpose. "The thing about mental illness is that most people hide it—it's swept under the rug," she recalls. With the goal of dispelling the stigma that prevents people from seeking help, Jessica started sharing her story. Over time, with the support of community resources and treatment by mental health professionals, Jessica gained skills and strategies to manage and thrive. Today, Jessica is a prominent advocate for mental health, giving talks to groups of students about living with mental illness and participating in mental health awareness campaigns such as Bell Let's Talk.