Supporting diversity, equity and inclusion in our communities
16
WHY IT MATTERS
tag
G R I 103
In line with our values and focus on corporate responsibility, we are moving diversity, equity and inclusion forward in our workplace, within our communities and among our suppliers.
WHAT WE ARE DOING
We are fostering a more inclusive, equitable and accessible society where our team members – and our audiences – feel valued, respected and supported, by helping organizations that are working to increase access to culturally informed mental health and wellbeing resources, and by promoting equal sourcing opportunities to diverse suppliers. In all of these ways, we are helping to better reflect and celebrate our society's rich diversity and build a more equitable and prosperous future for all. More information about the measures that Bell is taking in its workplace can be found here
Fostering diversity, equity and inclusion talent through media

tag

SASB: SV-ME-260a.1
In 2021, Bell Media continued moving forward with new approaches to developing and producing content that reflect Canada's diversity, with the talent appearing on screen as well as working in writing rooms, studios and holding off-camera roles. As we work toward amplifying diverse voices across our content platforms, we seek to ensure that diverse perspectives and voices are considered at every stage, from development through production.
Bell Media offers inclusive programming across multiple media platforms to celebrate Indigenous culture and history, including on Crave.
To learn more about how we support diversity, equity and inclusion talent through our media, see Supporting diversity, equity and inclusion in our communities.
Read more about these initiatives in the Supporting arts and culture information sheet on our website. To learn more about Diversity, Equity and Inclusion at Bell, see the Team members section.
Supporting the mental health and wellbeing of Canada's black, indigenous and people of colour (BIPOC) communities
Launched in 2020, the $5 million Bell Let's Talk Diversity Fund is focused on supporting initiatives that increase access to culturally informed mental health services for BIPOC Canadians. Through the fund, we have now disbursed $2.85M in grants to 22 organizations across the country. Partners include the Black Youth Helpline, a volunteer-driven initiative that supports Black youth and their families across Canada with a focus on education, health and community development; the Mosaic Newcomer Family Resource Network in Manitoba; the North End Community Health Association in Nova Scotia; and Pour 3 Points in Québec, to name just a few. To learn more about the partners and projects we are supporting through the fund, visit the Bell Let's Talk website.
In January 2021, Bell Let's Talk partnered with Queen's University, McGill University and Montréal's Jewish General Hospital to host webinars on mental health in diverse communities and engage in a discussion about resiliency and mental wellbeing. The webinars highlighted conversations between community leaders, people with lived experience and experts in the field of mental health in BIPOC communities about the current state of mental health in BIPOC populations.
As part of the Diversity Fund, Bell Let's Talk is highlighting BIPOC voices in the conversation about mental health. In October 2021, we launched a new mental health podcast series: From Where We Stand: Conversations on Race and Mental Health. The series explores mental health issues affecting BIPOC communities throughout Canada and features mental health experts and guests from these communities. Topics explored include intergenerational trauma, Islamophobia, LGBTQ2S+ issues and more.
We also highlight diverse perspectives and experiences related to mental health through features on the Bell Blog and in campaigns like Bell for Better.
Promoting diversity among our suppliers

tag

GRI 102-9
Bell's support for diversity and inclusion extends to our supplier relationships. Our program encourages the active inclusion of businesses that are majority owned and managed by Indigenous peoples, visible minorities, women, LGBTQ2S+, Veterans and persons with disabilities.
Bell's supplier diversity program aims to provide equal access to sourcing opportunities for capable diverse suppliers, allowing us to better reflect the diverse customers and communities we connect. Increasing diverse suppliers' visibility throughout Bell enables us to access more innovative concepts, which creates better products and services for our customers.
In 2021, BCE was recognized for its commitment to diversifying its supplier base:
In 2021, BCE was recognized for its commitment to diversifying its supplier base:
For more information on Bell's supplier diversity program, see our Supporting diversity, equity and inclusion in our communities information sheet and our suppliers' webpage. Also see our Supplier Code of Conduct.tagGRI 408-1, 409-1, 410-1810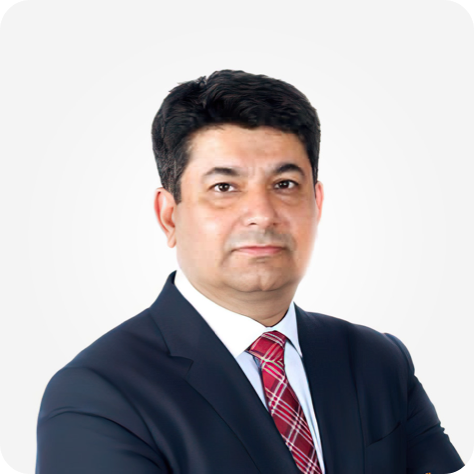 "mobileLIVE is a proud supplier of Bell's mobile services, supporting diversity through its core structure."
Imran Mian, VP Growth at mobileLIVE
To be able to partner with Bell Canada on strategic initiatives for a minority owned Canadian company such as mobileLIVE is an honour. Bell opened its doors to us because they believe in diversity & inclusion. We have grown our strategic partnership because of the value our team delivers. However, it would have been challenging to be considered if it wasn't for Bell's advocacy for diversity and inclusion.
Supporting reconciliation and strengthening relationships with indigenous peoples and communities
Bell endeavours to foster positive and mutually respectful relationships with Indigenous peoples and communities, including colleagues, customers and community members. We seek to build an inclusive workplace for all First Nations, Inuit and Métis team members, and ensure that everyone has equitable access to career development opportunities. Bell supports the principles of the United Nations Declaration on the Rights of Indigenous Peoples and the recommendations of the Truth and Reconciliation Commission of Canada. All team members are encouraged to learn more about contributing to reconciliation at work and in our personal lives, recognize the systemic inequalities and discrimination that Indigenous peoples experience and strive to do better wherever we can.
At company events, such as BCE's 2021 Annual Meeting of Shareholders, we honour Canada's Indigenous peoples by acknowledging their profound connection to the land on which our workplaces are located. Land acknowledgements are formal statements about the unique and enduring relationship between Indigenous peoples and their traditional territories. They serve as a respectful way to recognize the First Nations, Métis and Inuit populations of Canada and honour their presence, which dates back more than 10,000 years on the lands we now inhabit. Land acknowledgements reflect the spirit of respect and reciprocity called for by the Truth and Reconciliation Commission, and all Bell team members are welcome to make land acknowledgements at meetings and on other occasions to show their personal commitment to Indigenous inclusion.
At Bell, we recognize the injustices of the past and we are taking steps to improve the inclusion and engagement of Indigenous peoples in economic development projects, in their representation at Bell, in expanding training, support in mental health, skills development and job opportunities and in educating our team members about Indigenous issues.
To learn more, read our Supporting diversity, equity and inclusion in our communities information sheet.