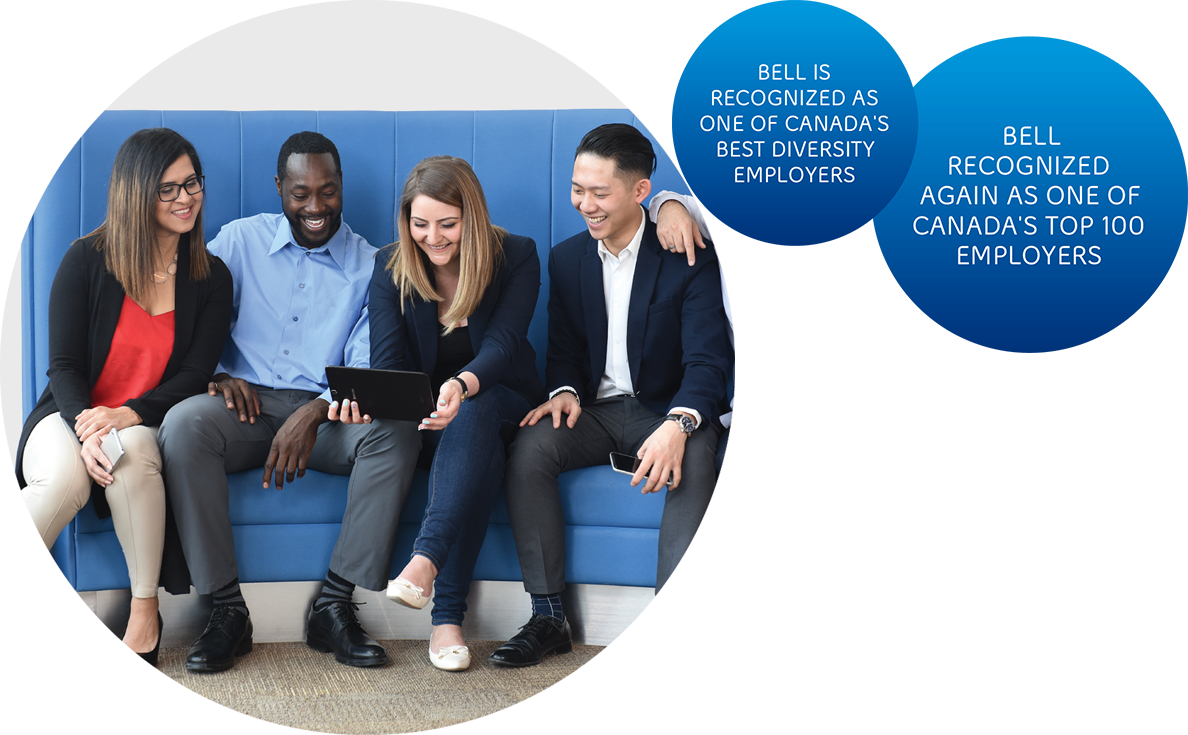 Engaged expertise
Bell's goal is to be recognized by customers as Canada's leading communications company. To achieve that goal, we rely on the engagement and expertise of our team members. We focus on attracting, developing, and retaining the best talent, as well as creating a positive team member experience that drives effectiveness, high performance and agility in our evolving business environment. Through workplace wellness initiatives – including innovative mental health programs – and by celebrating diversity in the workplace, we reinforce our commitment to create an inclusive atmosphere for all team members.
Our team
At the end of 2016, we numbered 48,090 team members working in thousands of locations in urban and rural areas across the country. Our diverse team is highly skilled in a broad range of jobs, working in environments designed to support an engaged workforce and a performance-driven culture.
At the end of 2016, we had 1,878 fewer team members than a year earlier due primarily to workforce reductions across our Bell Wireline and Bell Wireless segments attributable to normal attrition, retirements and productivity improvements. Approximately 44% of BCE team members are represented by labour unions.