Diversity at Bell
At Bell, we are proud of our commitment to fostering an inclusive, equitable and accessible workplace, where all team members and customers feel valued, respected and supported. We are dedicated to building a workforce that meets federally regulated employment-equity targets and reflects the diversity of the communities we serve, with a commitment to seek to ensure every team member has the opportunity to reach his or her full potential. Under the direction of our Diversity Leadership Council, we seek to ensure our business strategy and human resources policies are aligned with our diversity and inclusion goals. We recognize that diverse perspectives enhance our team's ability to innovate and enable us to provide best-in-class service to our customers.
Performance in 2016
We are proud that our programs enabled Bell to be named one of Canada's Best Diversity Employers in 2017. This award recognizes employers who lead the way in creating an inclusive environment where individuals from a wide variety of backgrounds are valued.
Our diversity and inclusion strategy, coupled with higher rates of self-disclosure, have significantly increased the share of visible minorities, persons with disabilities and Aboriginal peoples in our workforce. We have maintained our strategic focus on making our senior leadership team more representative of our overall team member population through focused talent management strategies and best-in-class development programs for high-potential leaders including under-represented groups.
Bell continues to blaze the trail for women in the communications industry. In 2016, several of our senior female leaders were recognized with awards of achievement, such as the Women in Communications and Technology Leadership Excellence Awards and Canada's Top 100 Most Powerful Women.
We recognize the value of our diversity through numerous events that support inclusion and by empowering a variety of internal organizations such as our Women at Bell and Lesbian, Gay, Bisexual and Trans-identi ed (LGBT) team member networks. We also added Bell's voice to national celebrations such as International Women's Day, Black History Month and International Day of Persons with Disabilities. The impact of these initiatives is apparent in the results of our annual team member survey, where 85% of team members responded favourably to the statement "People of all backgrounds (cultural, gender, age, religion, disability, etc.) can succeed in my company."
Our diversity and inclusion strategy, coupled with higher rates of self-disclosure, have significantly increased the share of visible minorities, persons with disabilities, and Aboriginal peoples in our workforce.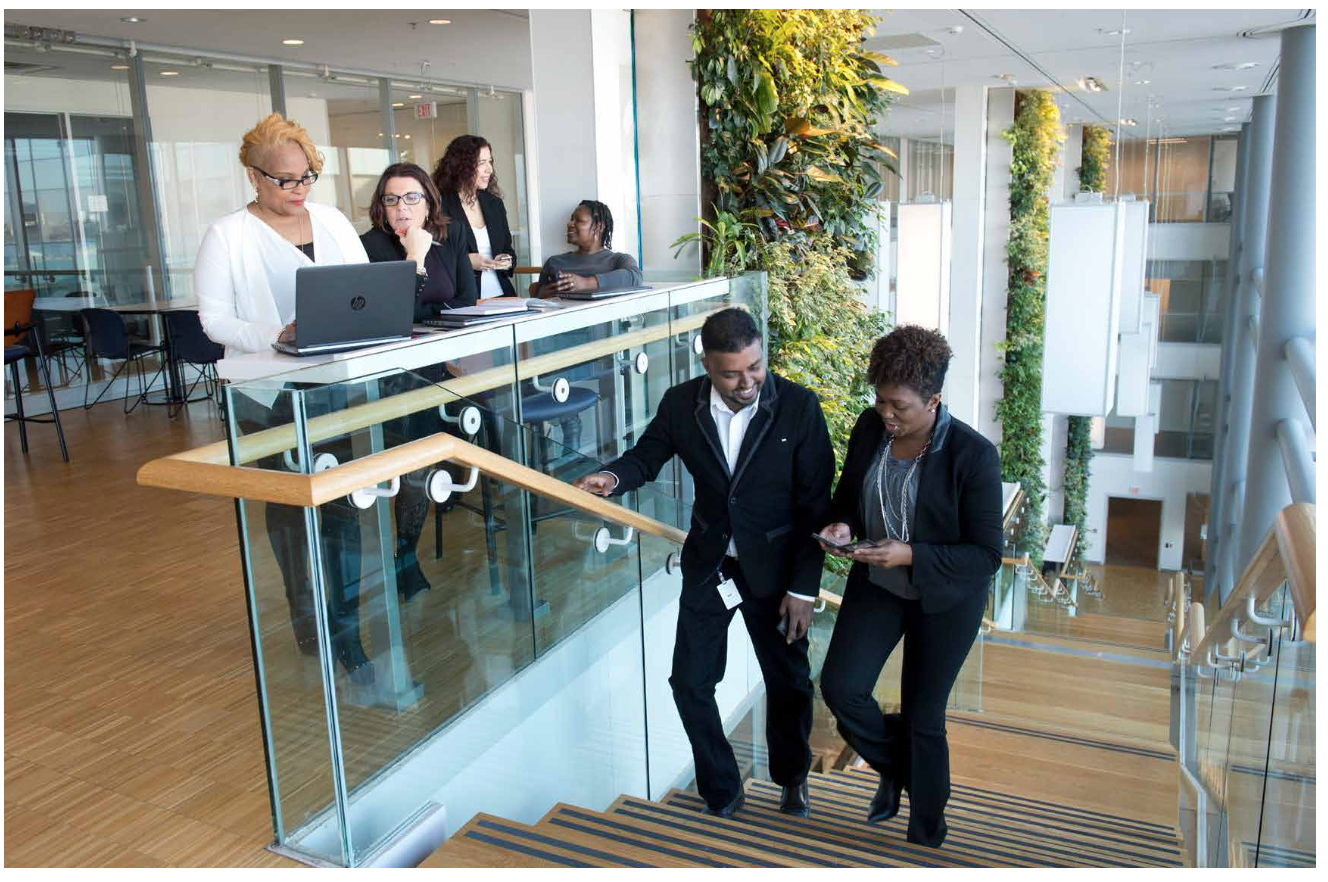 In 2016, Bell initiated two strategic partnerships to increase hiring from under-represented groups. We partnered with Prince's Charities Canada and other business and community leaders to fund an employment and mentorship initiative for Aboriginal youth called Kiinago Biinoogi Muskiiki: 'Our Children's Medicine'. We participated in career markets and other programming that touched more than 1,500 Aboriginal youth and job seekers in Southern Ontario. We also partnered with Lime Connect, a not-for-profit organization that brings together companies and high-potential candidates with disabilities. Through Lime Connect's national membership, more university students and experienced professionals have access to opportunities at Bell.
Percentage of women on the BCE Board of directors

Goals
Looking ahead, we will work to enhance our diversity and inclusion strategy, set concrete objectives and emphasize the importance of leading inclusively without unconscious bias.
We were the first telecommunications and media company in Canada be a signatory to the Catalyst Accord, committing to increase the proportion of women on our Board of Directors to 25% by 2017 and within our executive ranks to 35% by 2021. We also continue to advocate for more women to take on roles in science, technology, engineering and mathematics (STEM), and we will extend our efforts to increase the representation of other under-represented groups such as visible minorities, Aboriginal peoples, and persons with disabilities.
As part of that work, and as part of developing our future employment equity plans, we will continue consultations with members of under-represented groups to understand their experiences at work. We will also continue to seek out and adopt best-practice standards on workplace accessibility and increase awareness and engagement through support for various diversity events such as International Day Against Homophobia, Transphobia and Biphobia, and National Aboriginal Day.
Supplier diversity
At Bell, we also promote diversity among our suppliers. In 2014, we launched a supplier diversity program to boost the representation of women, Aboriginal peoples, LGBT, and visible minority-owned businesses in our supply chain. In 2015, the Procurement group incorporated supplier diversity into our corporate diversity and inclusion strategy, with the broad executive support of the Diversity Leadership Council. Bell participates in supplier-diversity industry events, maintains a diverse supplier database accessible to all Bell team members, refers a wide range of new suppliers to internal supplier management partners, and invites a broad mix of suppliers to more sourcing activities.
We also maintain memberships in Women's Business Enterprise (WBE), the Canadian Aboriginal and Minority Supplier Council (CAMSC), and the Canadian Lesbian and Gay Chamber of Commerce (CGLCC).
For more on how we manage our supply chain, please see the Economy and society section of this report.
This year, for the first time in the Canadian telecommunications and media sector, BCE adopted a target for the representation of women in executive positions (vice-president level and above) of

35 %

by 2021. This continues our commitment, as a signatory of the Catalyst Accord, to increasing the proportion of women on our Board of Directors to

25 %

by 2017.