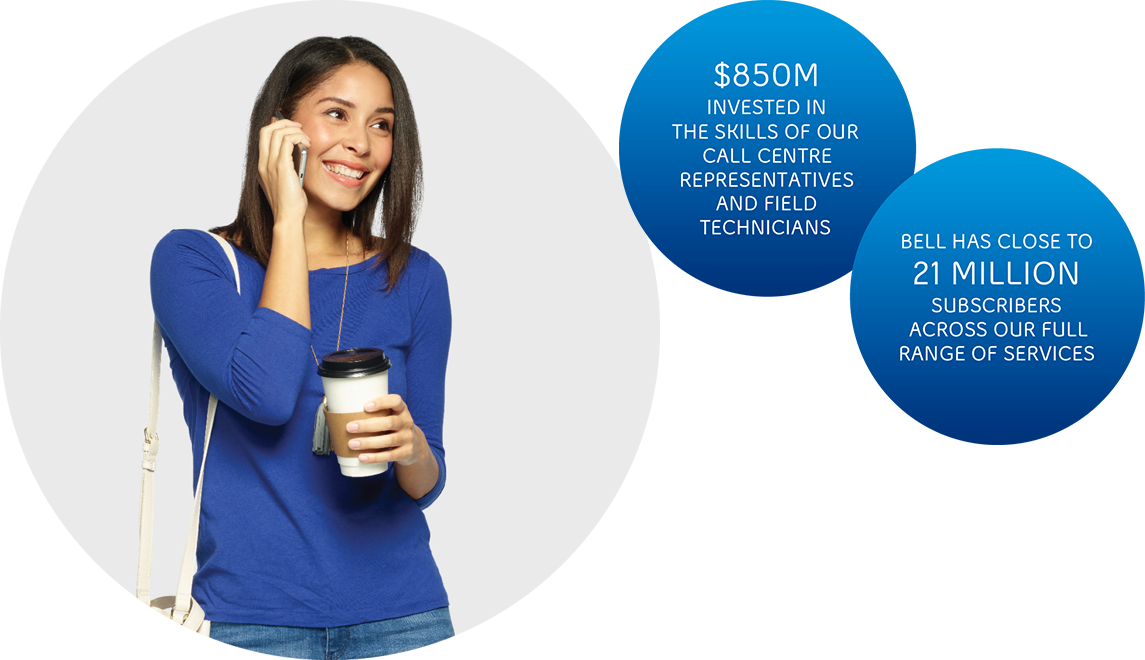 Delivering excellent service to our customers is the bedrock of Bell's role as Canada's largest communications company. In each and every interaction with customers, Bell strives to simplify and improve the experience. It is a key component of Bell's long-term success and the continued health of Canada's thriving and highly competitive communications industry.
Thanks to unparalleled investments in our world-class wireless and wireline networks, ongoing team training, and innovative new tools, Bell continues to attract subscribers. At the end of 2016, Bell had close to 21 million total subscribers across our full range of services, including 8.5 million Wireless subscribers, 3.5 million high-speed Internet subscribers and 2.7 million television subscribers.
Bell is taking our services to more Canadians than ever before by leading the way in communications infrastructure and R&D investment, with capital expenditures of $3.77 billion in 2016 alone. These investments enable us to expand our broadband fibre and wireless networks to meet the accelerating demand for data. At the end of 2016, Bell's broadband footprint covered about 8.3 million homes and businesses, including 2.9 million fibre to the premises connections, while our national 4G LTE network reached
97% of Canadians and our Dual-band LTE Advanced network reached 73% of the population.
Over the last 5 years, we have invested $850 million to enrich the skills of our call centre representatives and field technicians as well as improve online customer self-serve options including MyBell.ca and the MyBell app. Increased usage of these tools led to a 6% reduction in the volume of calls to our service centres in 2016.