Accessible for everyone
Bell believes the benefits of mobile technology should be easily accessible to everyone. Through initiatives like our Accessibility Services Centre, Bell is helping to break down the barriers that limit access to communications technology for customers with speech, cognitive, physical, hearing and vision-related disabilities.
Designed to meet the Web Content Accessibility Guidelines AA rating, our Accessibility Services Centre provides enhanced navigation for screen readers and keyboards. We offer a Mobile Device Selector tool to help customers find devices with features such as screen magnification, TTY (teletypewriter) compatibility, external Braille support, and guided access mode. We also provide a dedicated team of agents, specially trained in the entire line of Bell products, services and accessibility options.
Our many accessibility initiatives are made possible in part by Bell's deferral account-related program approved by the CRTC, through which we are investing $25.4 million to fund initiatives that improve accessibility for persons with disabilities in Ontario and Québec.
In February 2016, Bell launched a number of new accessible products and support services, including those with screen readers and hearing aid compatibility, video conferencing, assisted messaging, and voice calling services. The Mobile Accessibility app (available at no charge to Bell customers) integrates with the Android operating system to enable blind and low-vision customers to better navigate their devices.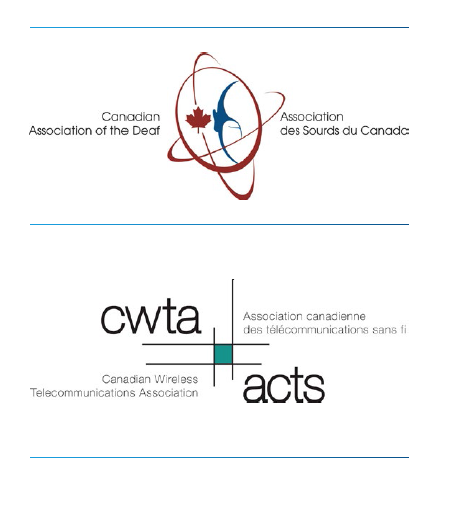 Bell also actively supports the introduction of Video Relay Service (VRS) in Canada, an initiative that will replace traditional TTY telephone calling for sign-language users. VRS enables users to connect by video link to a sign-language interpreter who can provide real-time interpretation of telephone conversations. Working with the CRTC and the Canadian Association of the Deaf (CAD), and as a member of a provisional Board of Directors for a new central administrative body established by the CRTC, Bell is committed to seeing VRS launch in Canada in a timely and efficient manner.
Bell strives to remain among the world leaders in the accessible mobile telecom space. Through our membership in the Canadian Wireless Telecommunications Association (CWTA), Bell actively participates in the Wireless Accessibility Committee, which focuses on accessibility issues for mobile products and services across Canada. For more information on accessibility at Bell, please visit our Accessibility Services Centre.