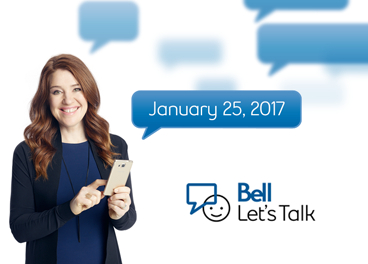 Thank you Canada for your 131,705,010 messages of support
They mean $6,585,250.50 more funding for Canadian mental health!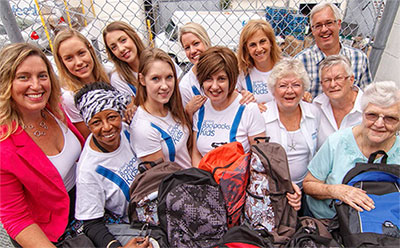 Bell welcomes its role as a leading citizen and good neighbour and actively participates in thousands of communities across the country where its team members live and work.
Again in 2014, Bell provided refurbished computers to primary and secondary schools under the Computers for Schools program as well as to various non-profit organizations. In a related initiative, the Bell Aliant Pioneers Volunteers is one of the largest corporate-based volunteer organizations in Atlantic Canada and focuses on education and technology-related projects within their communities.
As part of our acquisition of Astral Media, Bell has agreed to establish a tangible benefits fund of more than $246 million to develop French and English language TV, radio and film content and to support emerging Canadian musical talent and enable new media training, among other things. In addition to our Bell's Let's Talk commitment to support mental health in Canada's northern communities, our subsidiary Northwestel has forged more than 200 partnerships throughout the North touching on health and mental wellness, arts and culture, aboriginal community and culture, and youth initiatives.
Employee Giving Program
In partnership with the United Way/ Centraide, Bell helps fund the vital social services that build healthy communities. We are also proud to be an important part of the United Way's annual fundraising campaign through our Employee Giving Program and local fundraising events, as well as corporate donations.