$17 million in community investment
Over $ 1.3 million in charitable gifts
Nearly 246,000 hours in volunteer time in 2012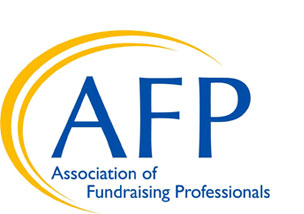 Bell is named recipient of the 2012 Freeman Philanthropic Services Award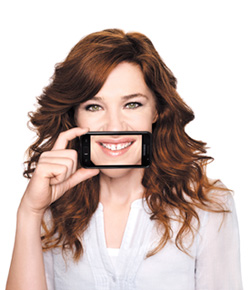 Bell's commitment to support mental health will have a strong and lasting impact
Bell Let's Talk is an unprecedented multi-year charitable program dedicated to the promotion and support of mental health across Canada. The largest-ever such corporate commitment in Canada, Bell Let's Talk supports a wide range of programs to enhance awareness, understanding and treatment of mental illness and support research and access to care across the country.
Often invisible, mental illness is one of the most pervasive health issues in the country with far-reaching consequences for every Canadian – 1 in 5 people will experience a form of mental illness at some point in their lives, and most will be reluctant to talk to a co-worker, friend or family member about their struggle. Because of the stigma around mental illness, just one third of those who struggle will seek treatment. While you may never experience mental illness yourself, you know someone who has or will.
For more information view our Corporate Responsibility Report or check out the Bell's Mental Health Initiative at www.bell.ca/letstalk
Bell CR report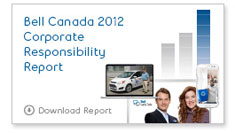 Bell Mental health initiatives
Bell is introducing an extensive array of initiatives to support anti-stigma, increased access to care, additional research and the creation of an overall culture of mental health support across the Canadian business landscape.