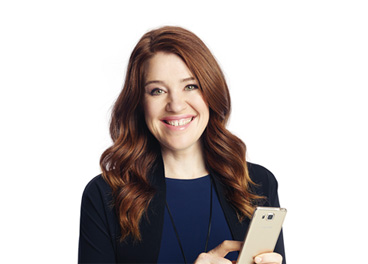 Thank you Canada for more than 122 million tweets, texts, calls and shares on Bell Let's Talk Day!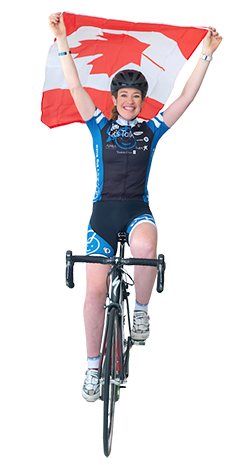 The Bell Let's Talk mental health initiative
With innovations such as Clara's Big Ride, Bell continues to expand its work to engage Canadians in a conversation about improving mental health across the country through the award-winning Bell Let's Talk program. Focused on fighting stigma, supporting research, improving treatment and ensuring psychological health and safety in the workplace, Bell Let's Talk is the largest ever corporate commitment to mental health. Each year it reaches more Canadians, builds awareness and provides more funding, ultimately raising hope for millions of sufferers and those close to them.
The challenge is immense. Mental illness is one of the most pervasive health issues in the country with far-reaching consequences for every Canadian. One in 5 people will experience a form of mental illness and most will be reluctant to talk about it, even to those close to them. Because of that stigma, just one-third of those who have a psychological disorder will seek treatment. Even those not directly affected will more than likely be touched by a co-worker, friend or family member who faces a struggle. The impact on productivity in the economy as a whole is estimated to be in excess of $50B a year.
Initially, Bell Let's Talk was a $50M commitment to nurture better mental health across the country. It has since grown to more than $67M on the strength of the enthusiastic response of Canadians to Bell Let's Talk Day, the annual event designed to reduce the stigma that still inhibits most people with mental health issues from seeking help.
Clara's Big Ride extends anti-stigma initiatives
To maintain momentum and extend the impact of our anti-stigma campaign beyond January's Bell Let's Talk Day, we initiated Clara's Big Ride. For 110 days, from March 14th to July 1st 2014, Clara Hughes rode her bike more than 11,000 kilometres through every province and territory to meet thousands of Canadians in person and raise awareness of mental health at the grassroots level in 105 communities. The ride came to a triumphant end with a high-profile welcome in Ottawa on Canada Day.
For more information view our Corporate Responsibility Report or check out  Bell's mental health initiative at www.bell.ca/letstalk.
Bell mental health initiatives
Bell is introducing an extensive array of initiatives to support anti-stigma, increased access to care, additional research and the creation of an overall culture of mental health support across the Canadian business landscape.