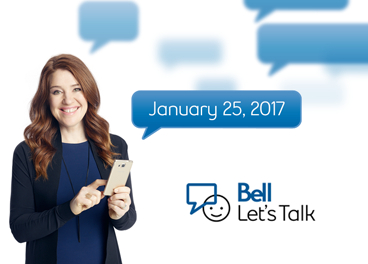 Thank you Canada for your 131,705,010 messages of support
They mean $6,585,250.50 more funding for Canadian mental health!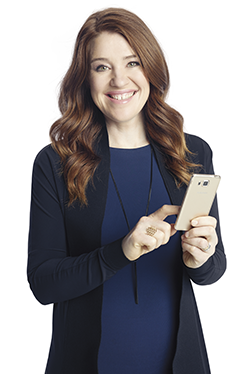 The Bell Let's Talk mental health initiative
Bell is working to help remove the stigma around mental health. One in 5 Canadians will experience a form of mental illness and it's a subject they're often reluctant to talk about – even with loved ones.  Olympic champion Clara Hughes is leading the way for Bell with a high-profile campaign each year to reduce stigma and raise more funds to fight mental illness.
With initiatives such as Clara's Big Ride, Bell has expanded its efforts to get Canadians involved in the national conversation about improving mental health through the award-winning Bell Let's Talk program. Bell Let's Talk is the largest-ever corporate commitment to mental health in Canada and focuses on fighting stigma, supporting research, improving access to care and ensuring psychological health and safety in the workplace.
Canadians responded in record numbers on the 6th annual Bell Let's Talk day on January 27, 2016. Bell donated an additional 5 cents for each of the 125,915,295 long distance and mobile calls, texts, tweets and Facebook shares recorded on that day with Bell donating $6,295,764.75 more to mental health initiatives. Clara's efforts are supported by business, political and entertainment leaders across the country who share their own struggles with mental illness as a way of encouraging everyone to get involved.
Bell's initial commitment to Let's Talk, announced in September 2010, was $50 million. That has since grown to almost $80 million on the strength of enthusiastic response of Canadians on the first 5 Bell Let's Talk Days. On September 22, 2015, Bell marked the fifth anniversary of Bell Let's Talk, extending it for a further 5 years and increasing Bell's total funding commitment for Canadian mental health to at least $100 million.
Bell mental health initiatives
Bell is introducing an extensive array of initiatives to support anti-stigma, increased access to care, additional research and the creation of an overall culture of mental health support across the Canadian business landscape.