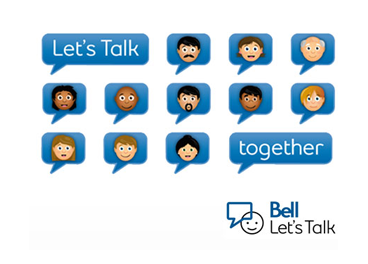 Thank you Canada: A new Bell Let's Talk Day record with 125,915,295 calls, texts, tweets and shares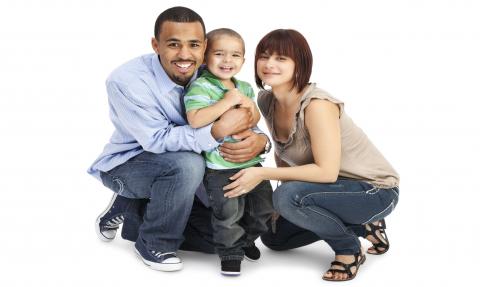 Partners in building a strong community
Bell believes in giving back to the community. Giving is a social responsibility and Bell does its best to live up to that commitment. We support a wide range of community initiatives in addition to Bell's Let's Talk mental health initiative. Overall in 2014, we invested more than $20 million in the communities we serve, including workplace mental health programs.
Through the Employee Giving Program, Bell matches the donations that team members make to the United Way/Centraide, the Canadian Mental Health Association and Canadian universities and colleges. Through the Employee Giving Program, Bell team members and retirees donated more than $2  million in 2014.  Bell also provides grants to charities and community sports organizations at which our employees or retirees volunteer.
How Bell is supporting mental health
Bell's multi-year mental health initiative, supports a wide range of programs that will enhance awareness, understanding and treatment of mental illness and promotes access to care and research across the country.