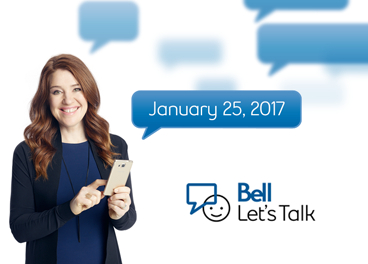 Thank you Canada for your 131,705,010 messages of support
They mean $6,585,250.50 more funding for Canadian mental health!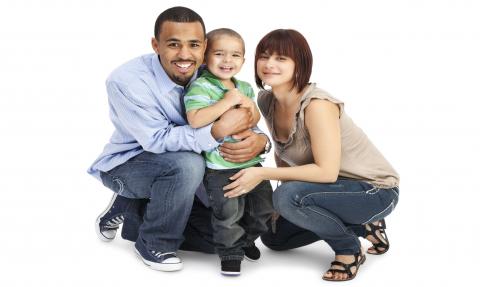 Partners in building a strong community
No company can be an industry leader without setting the standard for giving back to the community. This is central to Bell's way of doing business as we support a wide range of community initiatives in addition to our work to promote better mental health through Bell's Let's Talk.
Through the Employee Giving Program, Bell matches the donations that team members make to the United Way/Centraide, the Canadian Mental Health Association and Canadian universities and colleges. Through the Employee Giving Program, Bell team members and retirees donated more than $2.2 million in 2015.  Bell also provides grants to charities and community sports organizations at which our employees or retirees volunteer.
Other community investments
As a leading corporate citizen and good neighbour, Bell actively participates in thousands of communities across the country where its team members live and work. In 2015, those initiatives included everything from providing thousands of refurbished computers to primary and secondary schools under the Computers for Schools program  to supporting anti-online abuse programs. Team members also filled more than 14,000 backpacks full of school supplies for young students and Bell Media promoted and broadcast the Free the Children's We Day.
BCE member companies also pursue their own initiatives. Northwestel, for instance, celebrates the north and in particular its rich and prominent Aboriginal culture through support of events such as National Aboriginal Day celebrations. Virgin Mobile's RE*Generation program raised $226,500 and invested $466,000 in 2015 to support shelter and crisis services for homeless youth.
Bell also has a $246.9 million tangible benefits fund that is invested in the development of French and English language TV, radio and film content and to support emerging Canadian musical talent and enable new media training. In 2015, this funding supported projects ranging from media literacy training to grants for schools across the country to buy musical instruments.
How Bell is supporting mental health
Bell's multi-year mental health initiative, supports a wide range of programs that will enhance awareness, understanding and treatment of mental illness and promotes access to care and research across the country.