Board members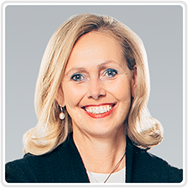 Monique F. Leroux, C.M., O.Q., FCPA, FCA
Québec, Canada
Ms. Leroux is Chair of Investissement Québec and a member of the Canada-U.S. Council for Advancement of Women Entrepreneurs and Business Leaders. She is also Strategic Advisor, Fiera Capital Corporation, and Vice-Chair (Canada) of the Trilateral Commission. Ms. Leroux was Chair, President and CEO of Desjardins Group (the leading cooperative financial group in Canada) from March 2008 to April 2016. Prior to that, Ms. Leroux was CFO of Desjardins, Senior Vice-President of Royal Bank of Canada, COO of Québecor Inc. and Partner of EY Canada.  She is a director of Lallemand Investments Inc. and the Rideau Hall Foundation.
From 2015 to 2017, Ms. Leroux was President of the International Co-operative Alliance, a global organization representing co-operatives across 105 countries. In 2018, Ms. Leroux will co-Chair the B7 business summit in Québec City. A Fellow of the Institute of Corporate Directors and a recipient of the Woodrow Wilson Award (U.S.) and of the Outstanding Achievement Award and Fellowship of the CPA Order, Ms. Leroux is a Member of the Order of Canada, an Officer of the Ordre national du Québec and a Chevalier of the Légion d'honneur (France). She received honourary doctorates from eight Canadian universities and is an "honourary citizen" of the City of Lévis.  With a special interest for youth and education, Ms. Leroux lends her time and support to a host of not-for-profit organizations. In 2018, Ms. Leroux was inducted in the Canadian Business Hall of Fame.
Ms. Leroux is a director of BCE and Bell Canada since April 2016. She is also a member of the Audit Committee and member of the Corporate Governance Committee.
Ms. Leroux is also a director of Alimentation Couche-Tard, Michelin Group and S&P Global Inc.