For Bell to be recognized
by customers as Canada's
leading communications
company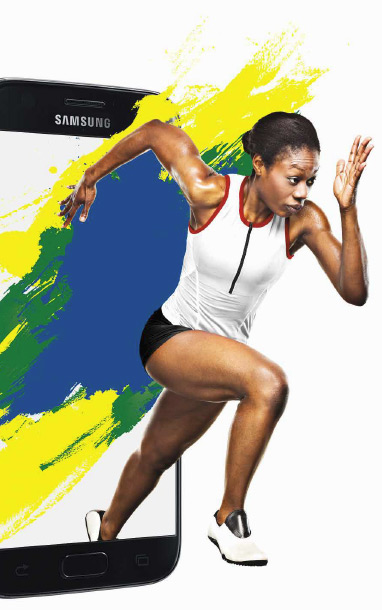 | | |
| --- | --- |
| A commitment to lead broadband network investment and innovation in Canada, and the consistent execution of our competitive strategy, enabled Bell to grow the business, achieve all financial objectives, and extend our record of exceptional value creation for shareholders. | |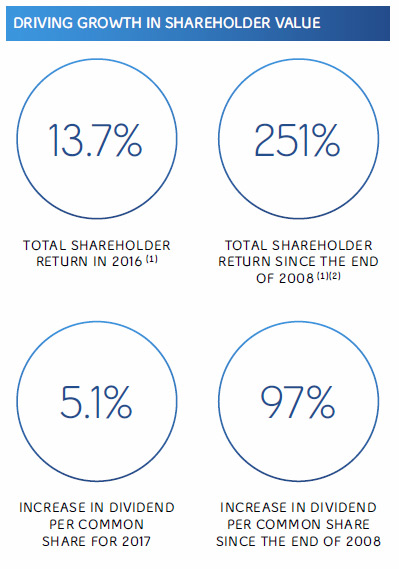 2016 FINANCIAL PERFORMANCE
Actual
Target
Result
Revenue growth
1.0%
1%–3%
Adjusted EBITDA growth(3)
2.8%
2%–4%
Capital intensity
17.4%
~17%
Adjusted EPS(3)
$3.46
$3.45–$3.55
Free cash flow(3) growth
7.6%
4%–12%
COMPARATIVE TOTAL RETURN (1) (2)
2016
Since
the end
of 2008
BCE
13.7%
251%
S&P/TSX Composite Index
21.1%
116%
S&P/TSX Telecom Index
18.3%
181%
Assumes the reinvestment of dividends.
(2)
Total return since the end of 2008, the year Bell implemented its transformational strategy.
(3)
Adjusted EBITDA, adjusted EPS and free cash flow are non-GAAP financial measures and do not have any standardized meaning under International Financial Reporting Standards (IFRS). Therefore, they are unlikely to be comparable to similar measures presented by other issuers. For a full description of these measures, see section 10.2, Non-GAAP financial measures and key performance indicators (KPIs) on pp. 106 to 109 of the MD&A.