Celebrating Canada 150
and Bell's role in our
nation's development
Canada was barely a teenager, just 13 years old, when Bell Canada was founded in 1880 in Montréal. Ever since, the growth of the country and our company has been entwined as Bell's networks, communications services and media properties have woven Canadians and their stories together.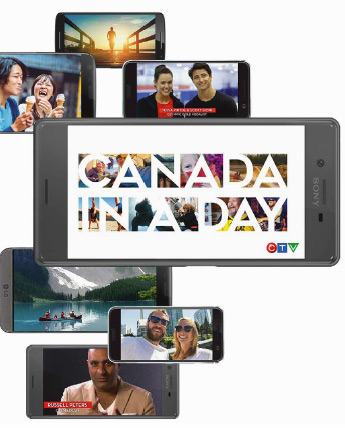 As Canada marks 150 years of Confederation, and Montréal celebrates its own 375th anniversary, we took a look through Bell's archives for some interesting history…
First coast-to-coast radio broadcast
To mark the 1927 Diamond Jubilee of Confederation, Bell led the engineering for the first-ever coast-to-coast radio broadcast, from Halifax to Vancouver. This involved connecting 23 radio stations nationally as well as the installation of loudspeakers in stadiums, parks and other public places so that people without radios could listen in to the broadcast by Prime Minister William Lyon Mackenzie King and hear the inaugural ringing of the Peace Tower Carillion on Parliament Hill.
The radio stations involved included 2 that are part of Bell Media's network of 105 news, sports and music radio properties nationwide: CFRB, now Bell Media's Newstalk 1010 in Toronto, and CKOC in Hamilton, Ontario, Canada's oldest continuously operating radio station and now TSN Hamilton 1150.
Bell helps Expo 67 welcome the world
Canada marked its Centennial 40 years later, and Bell was the lead player in the creation of one of the most popular attractions at Expo 67: the Telephone Association of Canada pavilion. Crowds waited in long lines to see the ground breaking Circle-Vision 360° film called Canada 67, and try "picturephones" to see who they were talking to.
Canada 150
Bell is sponsoring celebrations in the nation's capital as our broadband networks and media properties provide unprecedented access to Canada 150 festivities across multiple platforms and screens.
Bell is powering the Ottawa 2017 travelling kiosk and experiential mobile app, and creating a special multimedia experience in the capital city's underground LRT system. Bell Media's national reach ensures Canadians everywhere can join in the nation's big birthday party.
Bell's Annual General Meeting of Shareholders will also take place on April 26 at Ottawa's National Gallery of Canada to mark Canada 150.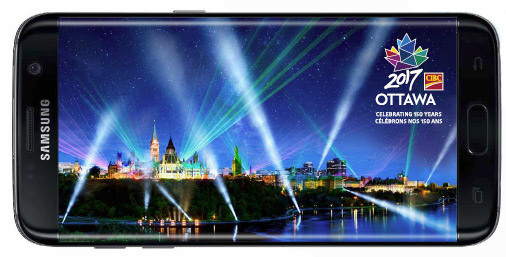 Bell Media will also employ its television, radio, outdoor and digital properties to promote the country's anniversary throughout the year – which includes Canada In A Day, a CTV special this summer that was created entirely from videos made by people nationwide in a single day.
Showcasing Bell history
To highlight Bell's important role in Montréal as the city celebrates its 375th anniversary in 2017, we're mounting a year-long exhibition of our history at the Pointe-à-Callière Montréal Archaeology and History Complex.
Detailing the impact of Alexander Graham Bell's invention on our country's growth and cultural development, Hello Montréal! features 250 artifacts from the Bell archives presented in a fun and compelling way for people of all ages.