Alexander Graham Bell:
Inspiring 135 years of
communications innovation
Alexander Graham Bell was looking for a new way for people to talk across distances. Little did he know how his invention would lead us to transform the way people interact with each other and their world in 2015.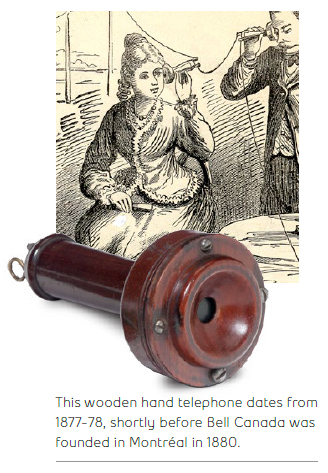 It takes imagination to see the device below as the ancestor of the smartphones we use today. But it is a prized possession of the Bell Historical Collection in Montréal, and a reminder of how far investment in innovation has taken us.
135 years later, what would Alexander Graham Bell think of the Canadian industry he created?
We believe a person as curious and committed to communication as Bell would jump into our national team effort to develop new ways to boost broadband speed and coverage, maximize mobile data options, take TV further and help move data to the secure cloud. And maybe take a few smartphone selfies with the Bell team just to try it.
Inspired by his mother, who experienced hearing loss, and the work of his father, a pioneering elocutionist, Bell worked in Boston teaching deaf children and adults while pondering ways to improve our ability to communicate across distances.
But he spent his summers at the Bell family home in Brantford, Ontario, now a National Historic Site supported by Bell Canada. There Bell conceived the principle of the telephone. He received one of the most valuable patents ever granted on March 7, 1876, and made the first telephone call on March 10 in Boston. On April 29, 1880, The Bell Telephone Company of Canada was incorporated by Federal charter in Montréal.
While Bell is most famously remembered for his invention of the telephone, the range of his technological interests knew no bounds. Over the course of his career, Bell and his partners received 31 U.S. patents. While 13 of those related to the telephone and telegraph, 10 involved "kites, flying machines and hydrodromes." He was even involved in research into alternative fuels.
Much of Bell's later research was conducted at his Cape Breton summer home, Beinn Bhreagh, near Baddeck, Nova Scotia. It was there that he led the Aerial Experiment Association (AEA) founded in 1907. Two years later, in February 1909, Bell watched the AEA's Silver Dart make Canada's first powered aircraft flight.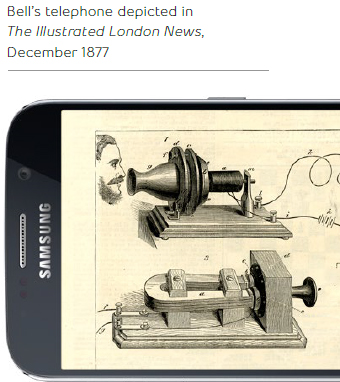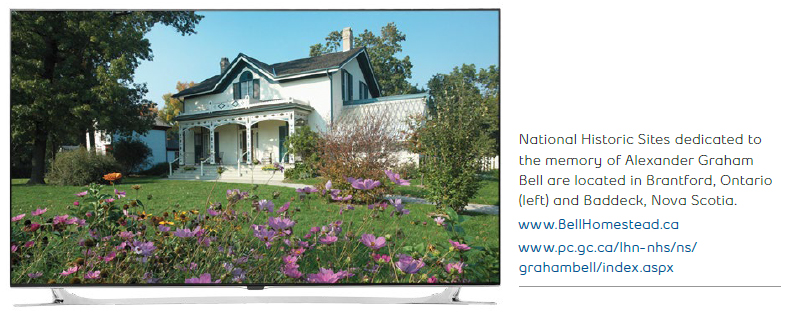 Bell's Baddeck laboratory also developed the HD-4 hydrofoil, which set a record marine speed of 114 km/h in 1919. Bell died at Beinn Bhreagh on August 2, 1922 at age 75, and Baddeck is home to another National Historic Site commemorating Bell.
Bell once said his "greatest invention" was the photophone, patented in December 1880. Six months earlier, he had used this device to transmit a voice message between 2 buildings... wirelessly!
Alexander Graham Bell is renowned as the inventor of the telephone, but he was ultimately a tireless innovator across multiple technologies, just a few of which we've touched on here. His spirit lives on in the Bell team as we continue to chart new insights into the world of wireless, TV, Internet and media for the benefit of all Canadians.
For more information, please write to BellArchives@BCE.ca.