6 Strategic Imperatives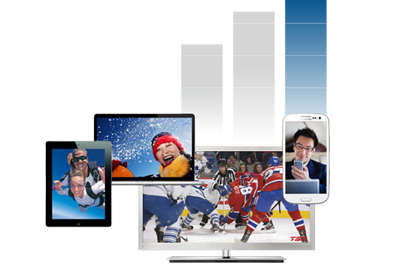 We have one goal: To be recognized by customers as Canada's leading communications company.
To achieve that goal, Bell is making significant investments in developing and delivering the most innovative communications and media services to Canadians across any screen they choose: television, smartphone, tablet and computer. In that way, we will continue to create value for our shareholders and rewarding careers for our team members, while ensuring we have the financial strength to fulfill our Bell Let's Talk charitable commitment to mental health and multiple sponsorship programs across the country.
Our goal is focused around 6 Strategic Imperatives:
By executing these imperatives, we will continue to achieve our primary business objectives to profitably expand our customer base and grow revenues, operating income, free cash flow and return on our invested capital. 
Improve customer service 
Because we understand that customers have more choices than ever before, Bell is investing heavily to improve our front-line service capabilities, our products and our distribution channels to win and keep customers in a highly competitive market.
Bell's investment of more than $100 million in 2011 alone focused on improving call centre technology, call routing and self-serve online options for customers as well as on billing and simplified desktop systems for service teams to deliver a better experience to every customer.
We introduced a fast track for residential customers to get live help to walk through a service issue and we reduced the number of steps customers need to take to manage their accounts online and we made the experience more consistent across all product lines.
We also added more than 1,000 field technicians to accelerate installations of Bell Fibe TV and broadband fibre. Growing our technician team contributed to Fibe TV having the highest customer satisfaction rate among all of our services. It also enabled us to meet our Same Day Next Day commitment for repairs to Bell Home Phone, Bell TV and Bell Internet more than 90% of the time.
That is the customer service differentiation we provide in customers' homes, online, over the phone and in their businesses and in our stores as we continue to work to ensure that Bell remains their first choice for all their communications needs.
To learn more, refer to BCE's 2012 Annual report.