6 Strategic Imperatives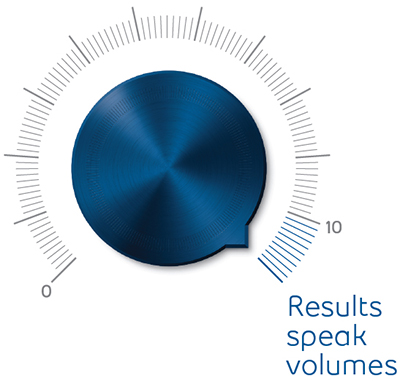 We have one goal: To be recognized by customers as Canada's leading communications company.
To achieve that goal, Bell is making significant investments in developing and delivering the most innovative communications and media services to Canadians across any screen they choose: television, smartphone, tablet and computer. In that way, we will continue to create value for our shareholders and rewarding careers for our team members, while ensuring we have the financial strength to fulfill our Bell Let's Talk charitable commitment to mental health and multiple sponsorship programs across the country.
Our goal is focused around 6 Strategic Imperatives:
By executing these imperatives, we will continue to achieve our primary business objectives to profitably expand our customer base and grow revenues, operating income, free cash flow and return on our invested capital. 
| | |
| --- | --- |
| | Bell makes wireless better, with high-quality service that's easy to buy and easy to use. We invest in the best wireless spectrum airwaves, rapidly roll out the best network technologies, and deliver the most mobile service innovation. |
Bell is making great strides in Canadian wireless with a winning combination of the best smartphones, an enhanced customer experience and Canadian service innovations like our unmatched mobile TV and mobile banking options. Our success is built on our fast, world-class mobile networks.
Bell is quickly rolling out the Fourth Generation of wireless network technology, called LTE. We reached 86% of the Canadian population with coverage by the end of 2014, currently the largest LTE network in the country. We're on track to match the full national reach of our existing HSPA+ network by the end of 2015. Our network team made LTE faster this year too, aggregating advanced spectrum to increase data access speeds by up to 45%.
Leading mobile innovation
Fast data access means customers can watch live sports and other video without any lag time or delays, use multiple social media, gaming, business and other mobile apps, and take advantage of innovative Bell data services like the unique Mobile TV. Wireless data revenue increased 22% in 2014 and now represents approximately half of Bell's total wireless service revenue.
2014 was the year mobile banking became a reality, with Bell announcing service with RBC in January and signing more mobile-payment partnerships with Canadian financial institutions than any other carrier throughout the year. Bell is also innovating in the Machine-to-Machine or M2M space, now offering business users connected car, asset tracking and remote monitoring applications, and readying for a future of enhanced wireless connectivity on everyday consumer devices.
More than 3 in 4 of our postpaid subscribers now have smartphones to take full advantage of our great networks and data services. We offer the best smartphones, tablets and other devices from the world's top brands including Apple, Samsung, Sony, BlackBerry, LG, Microsoft, Kyocera, Alcatel and ZTE, plus Push to Talk phones that offer business users dynamic instant communications with the world's toughest phones.
Bell available everywhere
Making great smartphones available to customers in the widest variety of retail and support locations is crucial to growth in the competitive Canadian wireless industry. Bell offers our wireless services through an extensive national network of Bell and Virgin Mobile stores, The Source locations, dealer partners and major retailers. In 2014, Bell announced the acquisition of a 50% stake in respected Canadian wireless retailer Glentel, which operates brands like WirelessWave, Tbooth wireless and Wireless Etc in locations across the country. Renowned for their mobile expertise and great service experience, Glentel stores are a welcome addition to Bell's leading national wireless retail distribution network.
In the federal government's auction of 700 MHz wireless airwaves in 2014, Bell won a significant amount of new spectrum in every region of Canada. Bell was first to launch service in Canada with these high-efficiency airwaves, and is employing them to bring the same 4G LTE mobile capabilities available in major urban centres to small towns, rural communities and remote locations including Canada's North.
By the end of 2015, Bell plans to serve 98% of all Canadians with the world's best wireless technology.
To learn more, refer to BCE's 2014 Annual Report.