6 Strategic Imperatives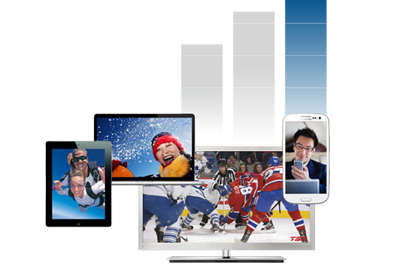 We have one goal: To be recognized by customers as Canada's leading communications company.
To achieve that goal, Bell is making significant investments in developing and delivering the most innovative communications and media services to Canadians across any screen they choose: television, smartphone, tablet and computer. In that way, we will continue to create value for our shareholders and rewarding careers for our team members, while ensuring we have the financial strength to fulfill our Bell Let's Talk charitable commitment to mental health and multiple sponsorship programs across the country.
Our goal is focused around 6 Strategic Imperatives:
By executing these imperatives, we will continue to achieve our primary business objectives to profitably expand our customer base and grow revenues, operating income, free cash flow and return on our invested capital. 
Achieve a competitive cost structure 
Bell's commitment to drive productivity gains and reduce spending gives the company greater financial flexibility to invest in industry-leading investments in networks, products and content as well as accelerating shareholder value.
In just four years, we have reduced spending or improved efficiencies to produce total savings of $980 million with the results from the last two years surpassing those of the first two. Cost saving and efficiency have become a way of life at Bell as we have become increasingly effective at managing priorities.
In 2011, we found about $290 million in savings through a variety of initiatives, including $100 million in full-year annual savings as several business units restructured to operate more effectively and management teams assumed broader spans of responsibility. 
We also found significant operating efficiencies. In Field Services, for example, we deployed software that puts almost a dozen different teams on a common productivity tracking platform and integrated teams from different parts of the business. We also generated savings by renegotiating vendor contracts and by making the most of synergies that occurred when Bell Media integrated into Bell.
In all this, we made sure not to affect the customer experience. Because of the savings we uncovered, we were able to deploy more resources to serve customers, including the hiring of more than 1,000 technicians to support the expansion of our fibre networks  and the growth of new services such as Fibe TV.
We also maintained rigorous control on discretionary spending, encouraging our team to use teleconferences and videoconferences instead of travel. And by making a voluntary $750 million payment to our defined benefit pension plan, we created significant tax savings.
To learn more, refer to BCE's 2012 Annual report.