6 Strategic Imperatives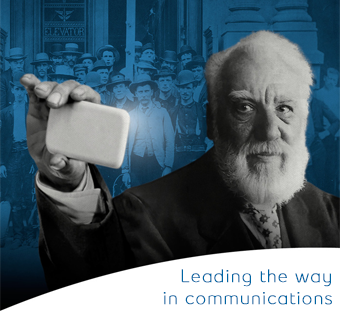 We have one goal: To be recognized by customers as Canada's leading communications company.
To achieve that goal, Bell is making significant investments in developing and delivering the most innovative communications and media services to Canadians across any screen they choose: television, smartphone, tablet and computer. In that way, we will continue to create value for our shareholders and rewarding careers for our team members, while ensuring we have the financial strength to fulfill our Bell Let's Talk charitable commitment to mental health and multiple sponsorship programs across the country.
Our goal is focused around 6 Strategic Imperatives:
By executing these imperatives, we will continue to achieve our primary business objectives to profitably expand our customer base and grow revenues, operating income, free cash flow and return on our invested capital. 
| | |
| --- | --- |
|   | We closely managed our operating cost structure in 2015 with restructuring initiatives to address changing market conditions, new efficiencies in the way we provide customer service and ongoing reductions in discretionary and supplier spending. |
We are realizing ongoing savings from the integration of Bell Aliant following the privatization of our Atlantic Canada affiliate in November 2014, through the alignment of our national capital investment strategy, reduced wholesale costs and the elimination of duplicate functions associated with operating a separate public company. Organizational restructurings at Bell Media and Bell Wireline to address competitive, technological and regulatory change, and an ongoing soft business economy, are expected to save us approximately $100 million in operating costs in 2016.
Process and productivity advances
Our Information Technology team partners with Customer Operations to drive productivity savings, while improving the customer experience.
That included more effective dispatch processes for our Field Services technicians, improving our on-time record for installations and repairs. With more and improved customer self-serve options, the number of transactions carried out by both mobile and residential customers themselves increased significantly, reducing the need for customers to choose the higher-cost option of contacting us by phone.
Calls to our call centres dropped 11% in 2015, while Bell Mobility customer satisfaction – measured by the number who would recommend Bell services – jumped by 14% (and 55% since 2011).
Ongoing spending discipline
Bell uses the technology we offer customers to reduce our own discretionary spending. For instance, we continue to significantly reduce employee travel costs by substituting video and teleconferences for flights.
We also negotiate with vendors large and small to reduce our spending on outsourcing contracts and we continue to promote electronic billing, which enables us to save millions of dollars on paper, printing and postage each year.
To learn more, refer to BCE's 2015 Annual Report.