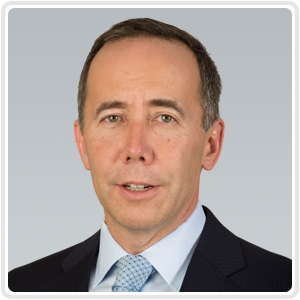 Blaik Kirby
President – Bell Mobility
As President of Bell Mobility, Blaik Kirby is responsible for Bell's national wireless operations for consumer and business customers. Formerly Chief Marketing Officer (CMO) for Bell's wireless business unit, Mr. Kirby has successfully guided the Bell Mobility team to the industry leader in smartphone, data usage and revenue growth.
With a strong record of success in executive roles in the North American communications sector spanning 25 years, Mr. Kirby joined Bell in 2005 as Vice President of Corporate Strategy for BCE and led Bell's 100 Day Plan as part of the company's strategic transformation in 2008. He served as Senior VP of Marketing and Sales for Mobility before his appointment as CMO in 2014 – and originally worked as a repair technician for Bell Canada in 1986.
Mr. Kirby holds a Masters of Business Administration from the Ivey School of Business at Western University, a Master of Engineering from the University of Toronto, and a Bachelor of Engineering Science from Western.